HOME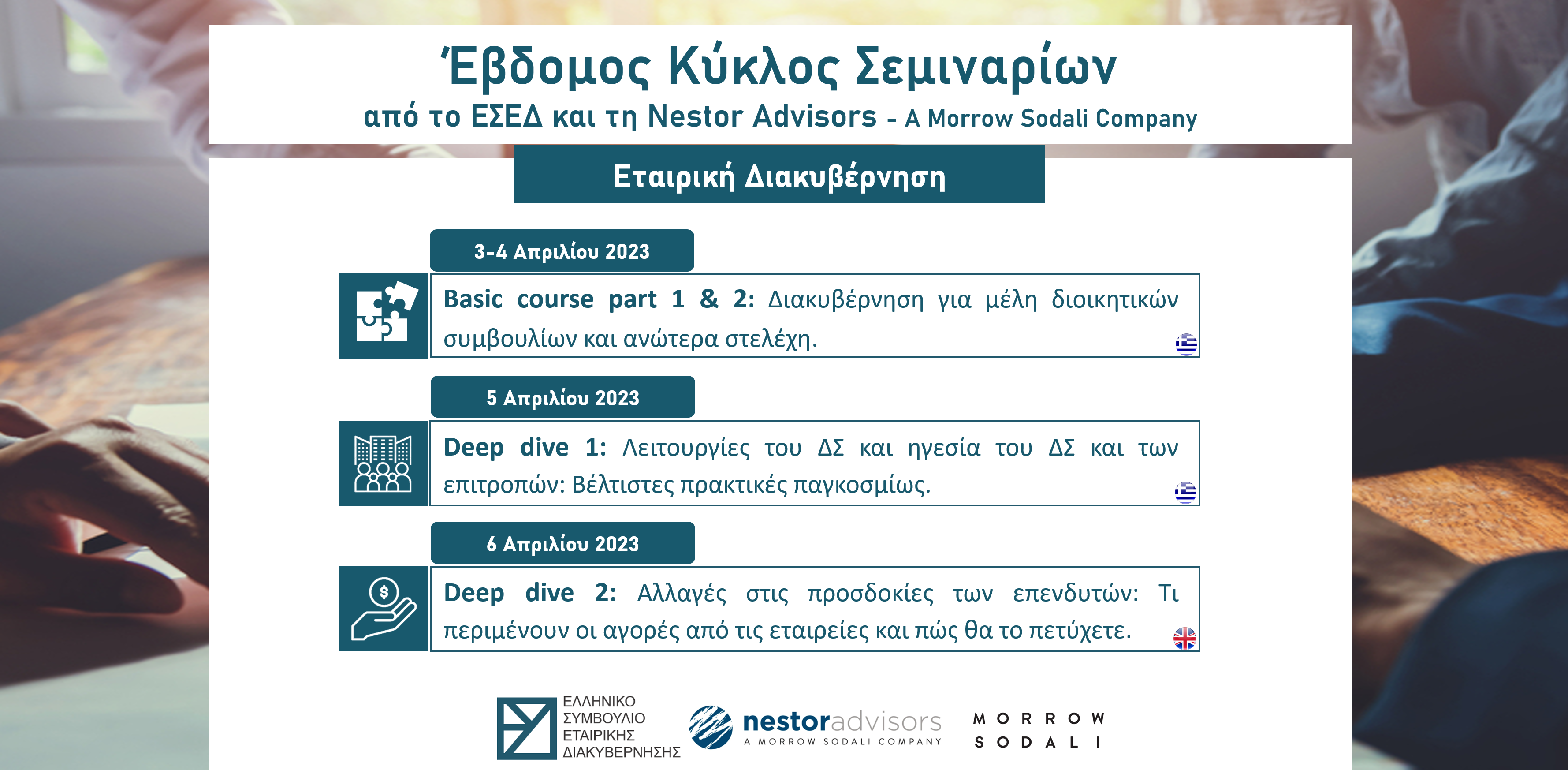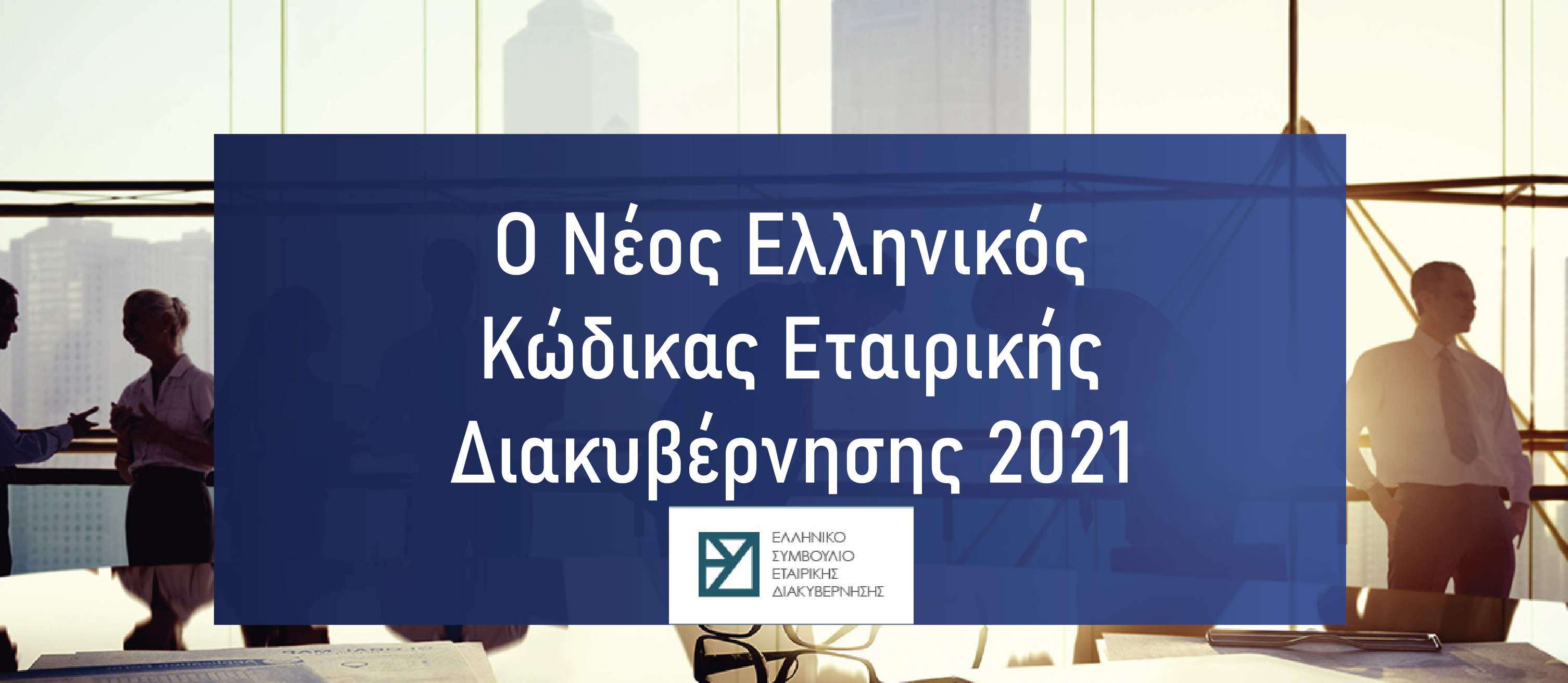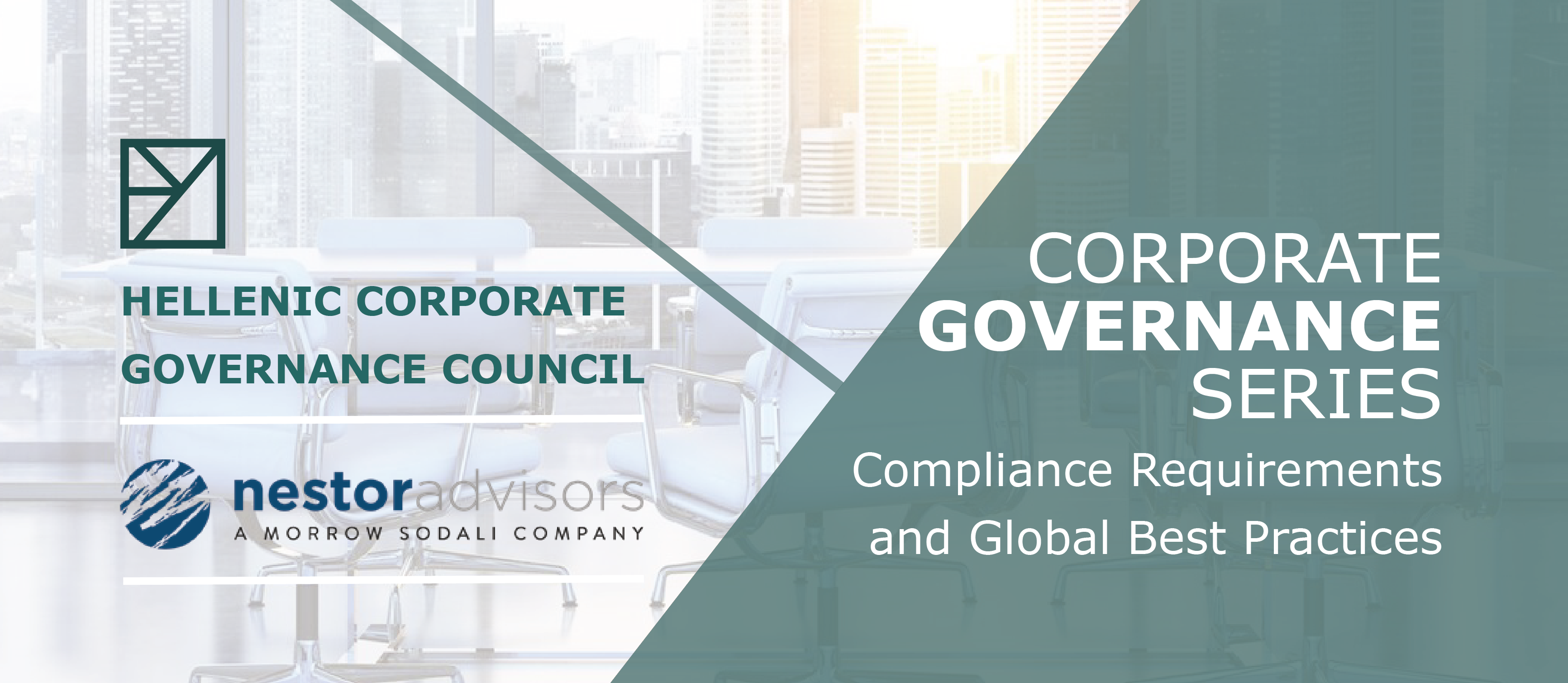 Corporate Governance Code
The HCGC is responsible for the Hellenic Corporate Governance Code, and its updates, monitors, as the case may be, the implementation of the Code by Greek companies. It supports them in its implementation as well as in terms of the reliable and timely information of investors.
See more ➜

HCGC's Seminars
The HCGC offers a range of courses and educational services designed to improve skills and understanding about corporate governance issues. HCGC aims to help corporations to be informed and follow the corporate governance best practices.
See more ➜

HCGC's Events
The HCGC organises in cooperation with various organisations events on the topics of corporate governance in order to promote the principles and best practices of corporate governance.
See more ➜